Swasthasya Swasthya Rakshanam Aathurasya Vikara Prashamanam
The motto of Ayurveda is to maintain the health of a healthy person and treat the disease of a diseased person.
Aayurmantra is an innovative and informative website that provides online consultation facilities. As we all know covid-19 pandemic attacking our globe, a sincere effort from our faculties providing you an exposure-free consultation and maintaining you to stay healthy always.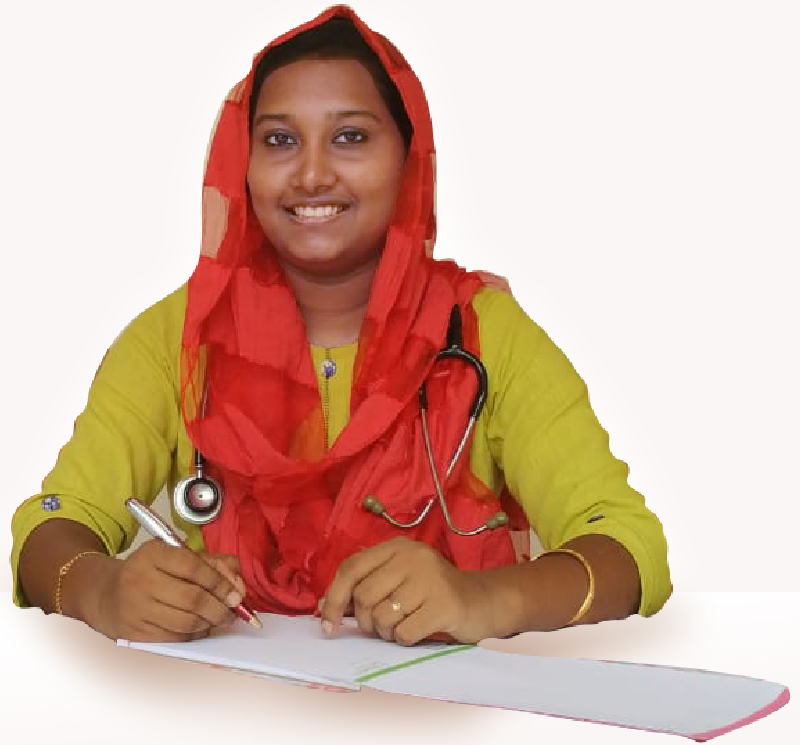 Support for All Ages
We are providing health care from newborn to old-aged persons. Life cycles are momentary… But Ayurveda is an eternal Science. "The Science of life"

Personalize Care
Enjoy the treasure of our ancient treatment system which provides holistic and individualistic approaches on each patient and on each disease management.
Medicines
Ayurvedic medicines are always patient's body-friendly. It can cure your ailments and normalizes your whole body functions. Proper medicines at the proper time will detoxify and rejuvenate your body.

A Lifetime of Trust
Aayurmantra will always keep your body healthy through Ayurveda. Keep in touch with us. We are here to focus on your health and direct you to lead a prosperous life.
About the Author
Dr.Seleena.V, founder of Aayurmantra, born and brought up in Kannur (dist.) Kerala, India. She is an expert Ayurvedic consultant and has MD in Ayurvedic medical Science (Agadatantra – Forensic medicine and Toxicology). Presently working as an Ayurvedic consultant in Aayurmantra clinic, Aluva, near Cochin International Airport, Keala, India. She has presented many scientific papers at national and international level conferences. She is on the verge to serve people with various disorders and help you to lead a healthy life. It's an immense pleasure to share the knowledge through this website and propagating Ayurveda among mankind.
Academic History
MD in Agadatantra ( Forensic Medicine and Toxicology)
Alva's Ayurveda Medical College, Moodbidre, Karnataka, India – University: Rajiv Gandhi University of Health Science, Karnataka
BAMS (Bachelor of Ayurveda Medical Science and Surgery)
Alva's Ayurveda Medical College, Moodbidre, Karnataka, India – University: Rajiv Gandhi University of Health Science, Karnataka
Had done a course on Ayurvedic Cosmetology and Trichology.
Publications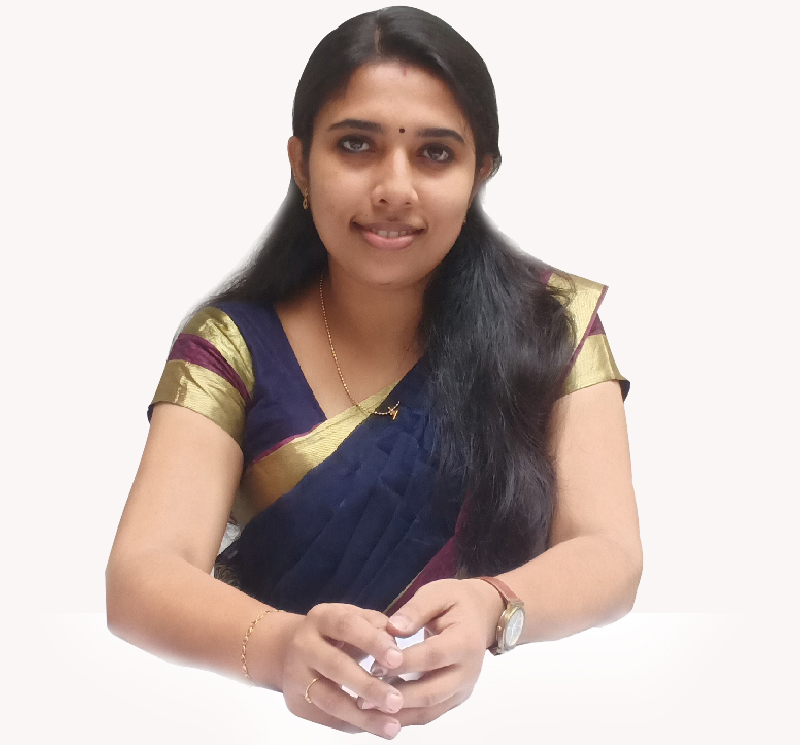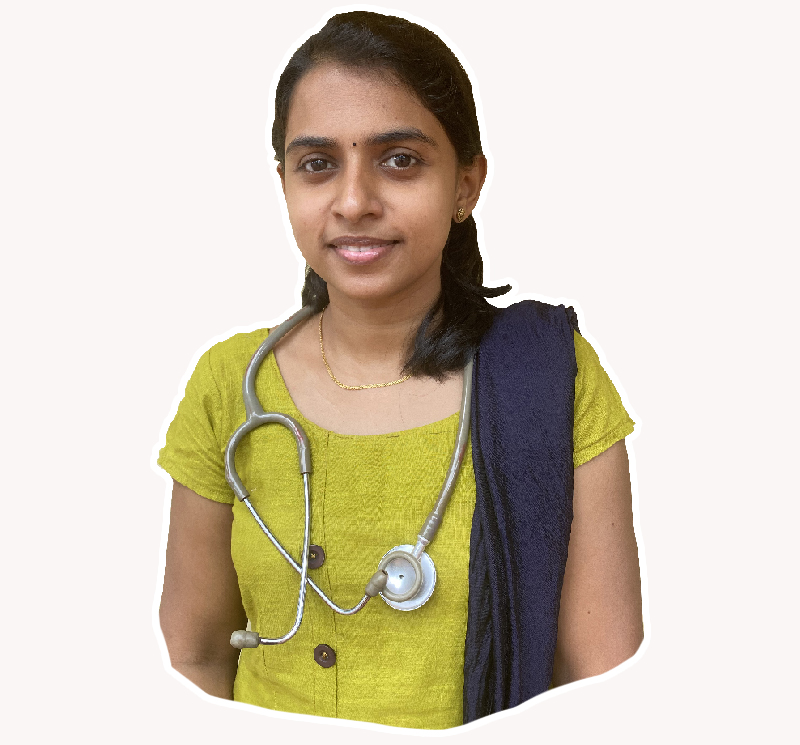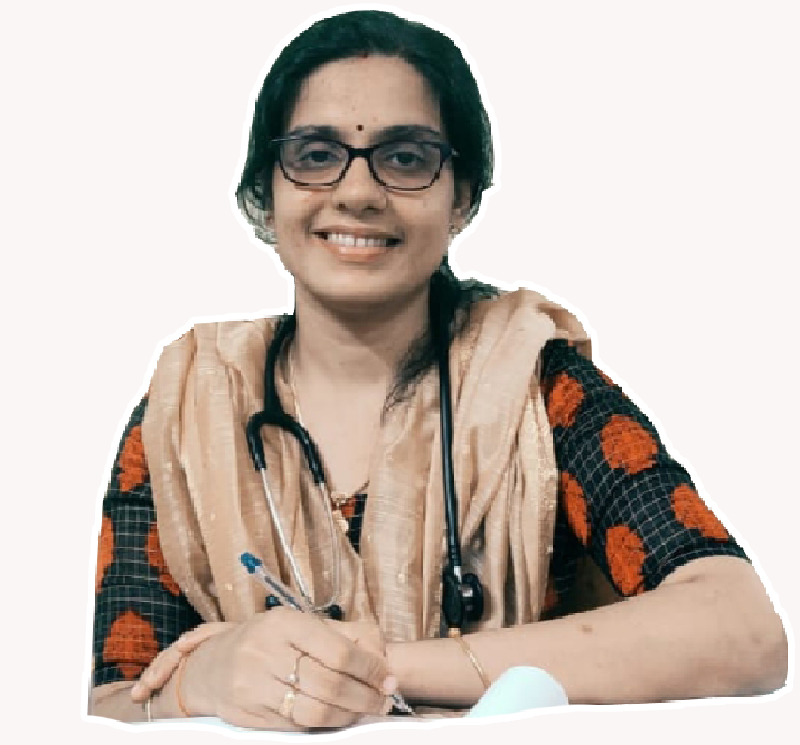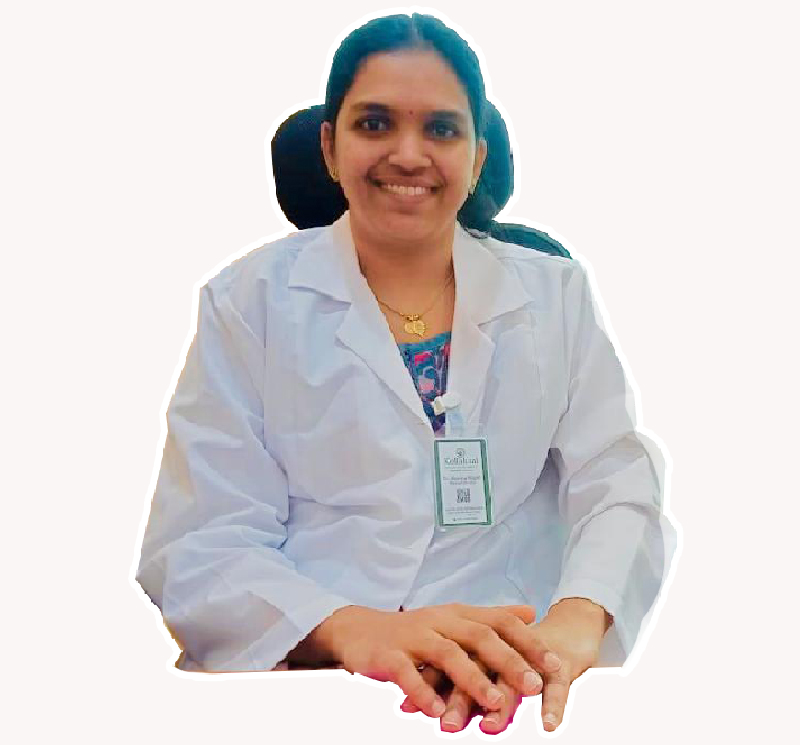 Dr. Seleena V
Toxicologist, Dermatologist, Cosmetology and trichology expert, also treat in conditions like Low back pain, Menstrual irregularities, PCOD, Leucorrhoea, Anaemia, Gastritis, Asthma, Migraine, General weakness, Urinary calculus, UTI, Hemorrhoids, Sleeplessness. Health advices and guidelines in Pregnancy, after delivery, Skin and Hair care.
Dr. Ajisha D.H
Expertise in Purification Therapy ( Panchakarma), Sciatica, Low back ache, Neck and shoulder pain, Arthritis, Calcaneal spur, Crack foot, Dry and productive cough, Sleeplessness, Gastric problems, Urinary infections, Carpel tunnel syndrome, Post-natal care, Acne and dandruff Weight reduction management
Dr. Liji Janardhanan
Expert in Skin and hair care especially acne, suntan, eczema, ring worm and other fungal infections, Allergic rhinitis, bronchial asthma, sinusitis, fatty liver, hyperacidity, IBS, hemorrhoids, food poisoning, insomnia, obesity, diabetes mellitus, Arthritis, Low back ache, kidney stone, UTI, dysmenorrhea, menorrhagia, menopausal symptoms
Dr. Aparna Nighil
She is expertise in arthritic conditions like Osteoarthritis , Rheumatoid arthritis, Gouty arthritis, Disc problems like spondylosis, spondylolisthesis, Inter vertebral disc prolapse, Gynaecological disorders like PCOS, Endometriosis, Fibroid, etc. Skin conditions like psoriasis, eczema and atopic dermatitis, Sleeping disorders, fibromyalgia, obesity.
Dr. Divya Damodaran
Yoga adviser, Diabetic care and diet management, Anaemia, Cough, General debility, Crack foot, Low back ache, Cervical spondylosis, Tennis elbow, Gastric problems, Headaches (migraine, sinusitis etc.), Gynecological problems (menstrual irregularities, PCOD , leucorrhoea etc.) Hemorrhoids, Sore throat, Mouth ulcer, Hair and Skin care.
We're Here Whenever You Need Us
Open Hours
Mon – Wed: 10AM – 07PM
Thu – Sat: 08AM – 06PM
Address
1234 Divi St. #1000 San Francisco, CA 94220.